Dana Hotel & Spa Review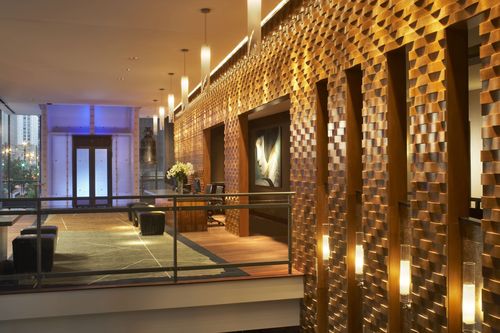 Address: 660 North State Street, Chicago, Illinois , 60654
Write a Review Check Room Rates

Features:
Dana Hotel in Chicago is a uniquely innovative and creatively inspired hotel where the hotel has been named after a Sanskrit word 'Dana' meaning 'the pleasure of giving'. This award-winning hotel is uniquely designed offering plenty of natural light and air and thereby creating a warm and welcoming ambiance  Winner of numerous awards in 2010, Dana Hotel & Spa Chicago is regarded as the best boutique hotel, best luxury hotel, best business hotel and comfiest hotel bed.
>> More on Chicago Hotel Room Discounts for Your Savings:
What I Recommend You to Say:
This luxurious hotel and spa in Chicago exudes an ambiance of tranquility and bliss considering the décor allows plenty of natural light and air enter into the hotel. Innovative, stylish and extremely comfortable are just some of the words that sprung into mind as soon as one enters the hotel. Depicting a strong sense of aesthetics, the Dana hotel Chicago is bathed in natural hues and creates an environment that encourages holistic wellness and well being.
Excellent Accommodation:
The hotel offers unique type of accommodation where the rooms are gracefully decorated and allows plenty of natural light air to come in. The rooms promote a sense of holistic wellness without compromising on the benefits of luxurious comforts and amenities. Therefore it offers a perfect blend of state-of-the-art technologies, stunning views of the city and a rejuvenating ambiance  There is a glass that divides bath from the boudoir and is illuminated with lots of light. The shower room is equipped with Italian rain-shower fixture that provides the advantage of enjoying a luxurious bath. The rooms are equipped with a host of amenities including LCD TV, in room safe, bathrobes, coffee maker and 100% Egyptian cotton sheets.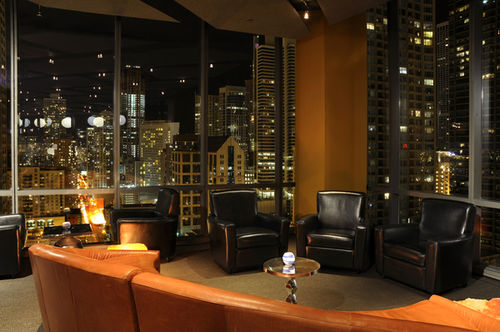 Impeccable Services:
The Dana hotel in Chicago offer a host of personalized services, excellent amenities and the complete unique package. The Dana hotel Chicago rooms and services makes the hotel an award-winning hotel. The Sky Lounge Vertigo promises to offer an amazing experience, which is situated 26 floors above the hotel and spa. Aja is an urban café that offers a host of delectable Asian delights where the focus is primarily on different types of sustainable seafood. Some of the other services that the hotel offers to add that personal touch are nightly turn down service, valet parking, wireless high speed Internet, Zeppelin mp3 media system and LCD TV.
Spa:
The spa at the Dana hotel Chicago is extremely luxurious and is known to offer a variety of rejuvenating spa treatments. These spa treatments are aimed at providing a complete holistic experience thereby ensuring the guests derive maximum benefit out of it.
Inside Knowledge:
This unique and beautiful art deco property boasts an excellent rooftop terrace from where guests can enjoy magnificent views of the city.
Dos and Don'ts
This is a completely smoke free property
The hotel allows small pets where the maximum weight should not increase 35lb and there is a pet fee charge.
Some guestrooms in the hotel offer a range of accessibility features.
The minimum check-in age at the hotel is 21 years of age.
The Dana hotel Chicago parking is not free. The hotel charges a certain fee for valet parking.
Overall awesome hotel to stay. Staff is friendly and you will never get any complain about service. Dana hotel & Spa is located in close proximity to shopping, sightseeing, and restaurants. Do not forget to check out lounge/dance bar called Vertigo. I would recommend to visit Vertigo on Friday and Saturday nights. Good job.